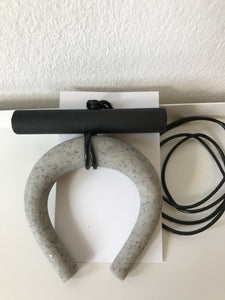 Wishbone Necklace by Murphy Made
These necklaces are simply stunning. Adjust to the length that suits you best.
Murphy Made Jewellery is the creation of Kelly Ogden, a Mornington Peninsula based Mum & Creator.

Murphy Made Jewellery believes in understated elegance, while still always making a statement. We bring you fresh, unique & distinctive pieces designed with care & precision.
The handmade nature of each item means that no two pieces are the same. Nothing is mass produced ensuring exclusivity; making each piece of jewellery as unique as you!