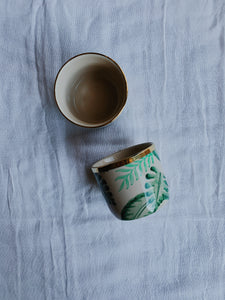 A beautiful set of Bahama items for your next Tropical themed party.
*Buy 2 tea lights for $75 
Bowerbird brings a beautiful range of ceramics to Singapore - handcrafted and handpainted vases, bowls, platters, pots and urns, all in a variety of gorgeous colours and patterns.
Bowerbird Ceramics are designed by Australian designers, fusing Eastern and Western influences to create truly unique pieces. Each piece is then individually commissioned and specially made by Vietnamese artists trained in the dying art of hand-thrown ceramics. Every piece is subtly different varying in colour and finish portraying the individual craftsmanship of each object.
A stunning addition to any home.